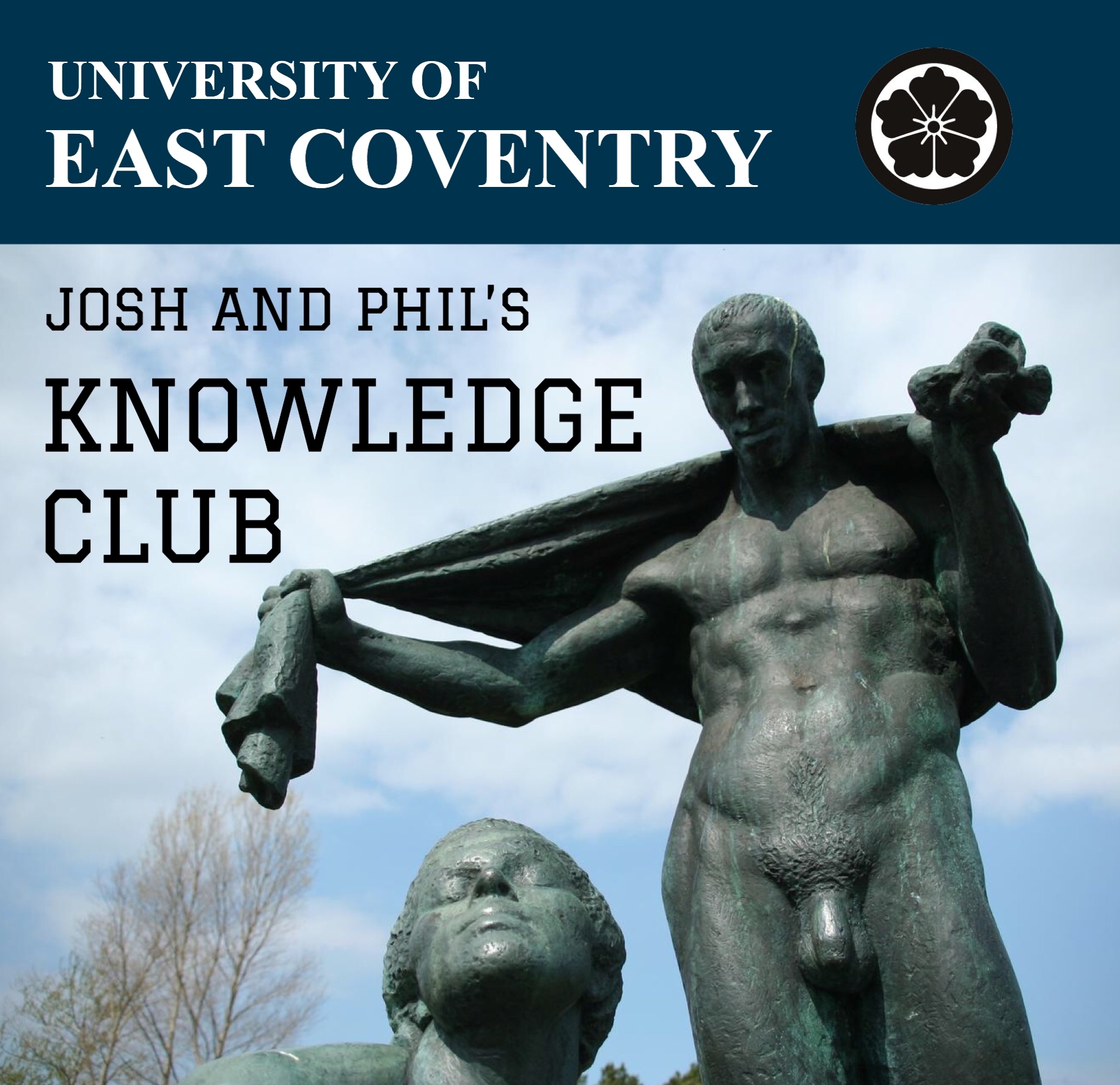 In the final programme of their intellectual series, comedians Josh Pugh and Phil Pagett delve hard and deep into the world of gadgets, gizmos and robotics. Does technology enhance our lives or were we better off living in caves with no wifi?
CONTACT US
Twitter: @LedgeClubCast
Facebook: @LedgeClubCast
Email: knowledgeclubcast@gmail.com
A SoundNoise Audio production. Follow @SoundNoiseAudio on Twitter for info on all of our podcasts.
Music by HookSounds.